Recently upgraded kitchen with new:  stove, stainless-steel sink, super-quite dishwasher, microwave and garbage disposal. Refrigerator is included (along with clothes washer and dryer in the garage.)

Newly enhanced kitchen with granite tops, brand-new stainless-steel appliances (except refrigerator), new wood flooring and newly painted. With recessed lighting and hanging lights over all working areas. (Also see the Work Nook in the kitchen).
Looking out the kitchen window over the sink allows one to cook and watch the children.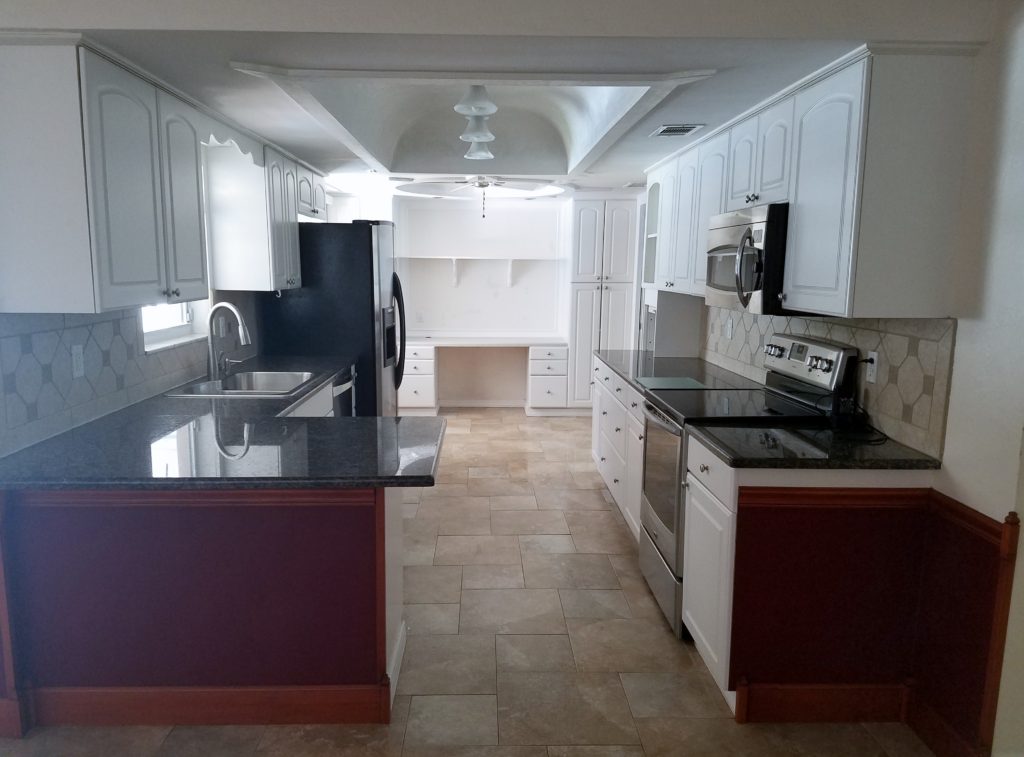 The built-in work-nook with a tray ceiling allows one to watch the children on the screened porch and in the pool area.
Looking out into the backyard from the kitchen sink.
Another view of the kitchen from the dining room:
(Note the red color on bottom portion of walls has been repainted to a different color, Picture to be included.)
Click on a page on the left or CLICK HERE TO GO TO HOME PAGE